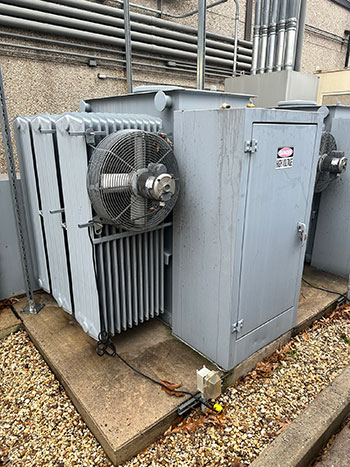 With our in-depth experience, multidisciplinary experts and specialized equipment, Independent Testing Agency provides complete transformer testing, maintenance, and repair to ensure the safe, reliable, and effective operation and management of your power transformers.
Failure of a transformer can be catastrophic and take literally months to replace. In order to manage this, we recommend annual fluid analysis and periodic electrical testing of the transformer.
To ensure the power quality and reliability of your liquid filled power transformers it is essential to regularly test and analyze the transformer oil. This helps to identify any degradation or contamination that may be present, allowing for corrective action to be taken before any damage occurs.
Contact the Independent Testing Agency
to learn more about the types of transformer maintenance services that are provided to ensure the efficient and reliable operation of your electrical system.